Washi tape is a perfect no-mess art supply for kids! And the creations you can make with colored tape are endless!
Updated February 2023
We often get asked what our favorite low mess art supplies are. And washi tape might be our number one pick!
It can be used for a variety of projects but is also totally open-ended. Hand your child a piece of paper and several rolls of colored tape and see what they come up with!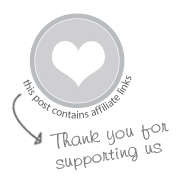 What we love about this tape is that it's thinner, more transparent, and more papery than regular masking tape. It's also easy to remove or reposition.
You can find packs of washi tape on Amazon or at craft stores. We love the different seasonal packs, like for Christmas and Easter! You can also substitute colored masking tape for a wider line. Our kids love to use both!
Here are some of our favorite ways to use this fun art supply!
Washi Tape Art for Kids
Make simple handmade Christmas cards with washi tape and DIY glitter tape. These sparkly and festive cards are easy for the whole family to make.
Use tape to create an image on your paper and paint over with watercolors. Once the paint is dry, peel off the tape to reveal your image underneath!
A great no-mess alternative for decorating eggs! Simply wrap the eggs in washi tape however you like!
This tree art project for kids combines leaf prints, leaf collage, and washi tape trees for a seasonal mixed-media art activity!
Use tape to write out the words THANK YOU and then paint over for a fun tape resist effect.
6. Use the Tape to Make an Image
You can also just use washi tape to create any image you'd like! We love this tape rainbow!
Some kids will create a very orderly picture of a specific object and others will create something totally abstract. We just love how open ended it is!
You can also pair the tape with stickers for even more fun!
Have you tried washi tape art yet?
More Low Mess Art Ideas for Kids
Pin It for Later