The blog tour for The Artful Year book has been amazing! So many wonderful blogs, so many great posts.
There's been everything from craft projects, giveaways, interviews, straight up reviews, and more. If you haven't been following along, or if you've missed some stops along the tour, I hope you'll check out some of the following now!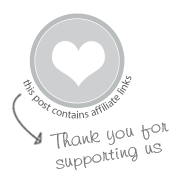 I'll include some book highlights, links, photos, and excerpts below.
By the way, if you don't have a copy of The Artful Year book yet, it is available on Amazon, RoostBooks.com, Barnes & Noble, Powells.com, and at your favorite local bookstore.

No Time for Flash Cards shared some of my tips on raising a creative family.
Many of my creative activities with my daughters have been focused on helping them to think outside of the proverbial box as much as connecting with them through a shared activity.
Left Brain, Craft Brain shares ideas for celebrating an artful Easter, including a couple of the activities from my book.
Jean has written a lovely book to help you and your family live a more creative life in the coming year.  The Artful Year is filled with ideas, activities & recipes for every season and all of the major holidays.  All written with her relaxed, easy to follow style that encourages kids and adults to have fun and get creative.  My favorite part of the book?  Art projects that can pair with recipes for deliciously fun family afternoons or best friend play dates.
Picklebums interviewed me about art supplies, mess, and parenting. Plus she is giving away a copy of the book.
Kate: Art and craft and cooking can sometimes be a bit messy, how do you cope with that and still stay sane?
Jean: I guess it's a matter of priorities – I value doing creative activities with my children more than I value cleanliness. Mess and chaos are just a part of life in general and definitely a part of parenting, whether or not we do a lot of crafting and cooking together. So why not make it fun? There are so many benefits, for childhood development, as well as family connection and dynamics, that I wouldn't want to let a bit of mess stand in the way.
Red Ted Art did a fun video review of The Artful Year, including how to make beaded bubble wands, and is giving away a copy of the book on her blog.
The Artful Year focuses on the key seasons—Spring, Summer, Autumn, and Winter—I think it is a fun approach to activities and crafts as it lets you make the most of what a season has to offer.
Fun at Home with Kids made the birds' nest cookies and shared lots of pics from the book.
Though this book is, like the first, chock full of amazing and beautiful crafts and activities, S immediately honed in on the recipes.  She loves to help me bake, but it can sometimes be a challenge to find recipes that are A) easy enough for her to help with and B) not full of sugar.  So I really appreciated that there are lots of healthy, low sugar, and EASY recipes in this book.
Playful Learning published an author profile of me on her blog.
She believes creativity, is one of the most important skills of the 21st century, and that it starts at home. Her new book, The Artful Year: Celebrating the Seasons & Holidays with Family Arts and Crafts will help you to encourage your kids to be their best, most creative selves.
Teach Mama made a melted bead suncatcher mobile and is giving away two copies of The Artful Year.
Each section is filled with beautiful images of Jean and her girls, the crafts, and recipes.  And each and every entry is concise, manageable to create, and engaging. I can hear Jean's sweet and patient voice behind each word. I love it.
Meri Cherry made a wonderfully artful nature table and nature mandala with her kids, inspired by The Artful Year. 
What I love most about Jean'ss book The Artful Year
, is that it talks about the importance and value in connecting with your family through crafting.  Being artful and making crafts is not just a way to make something interesting or beautiful, but more a way to spend time with those you love, being creative, communicating and making decisions together.  That's what I love most about crafting.  For me, we're creating memories through crafts and that's something I will cherish forever.
Art Bar interviewed me about my childhood, writing routine, parenting tricks, and favorite seasons. Plus she's offering a book giveaway as well!
The book celebrates the four seasons with art, crafts and cooking. There are so many wonderful and simple projects to do with your kids. I wish I wish I had this book when mine were little! But even now, I made her chicken soup recipe on the day I received the book, and this weekend we are going to make some coffee filter snowflakes (coolest tutorial in the book).
Tiny Rotten Peanuts is hilarious in her book giveaway entry requirements and shares her version of one of our all-time-favorite art activities.
This woman is a powerhouse of creative ideas- both books are perfect resources to have on hand if you have kids. I know the internet is a fabulous resource for kids' activities, but you can't beat having a group of perfectly curated ideas (physically) at your fingertips.
Toddler Approved shares their beautiful Valentine's twist on one of the projects from the book plus ideas on how to give a craft kit to a friend.
From the moment Jean's book arrived in our home a few weeks ago I have felt inspired to create more with my kids. Jean has an amazing way of helping children create beauty and connection through the simplest activities.
Creative with Kids shares what she loves about The Artful Year and who she would recommend it for. Plus I love seeing what else is on her bookshelf!
This book is like having your best friend show you all of the best crafts that *actually* worked with her kids, and then telling you how to make it work in your family. Because the book is so pretty, it's a fun way to connect with your kids as you flip through thinking about what you want to do together. Jean's pictures will entice even kids who are not super crafty to get excited about doing something with you, and you can trust that her activities will be do-able, not some complex frustrating endeavor.

Tinkerlab shares lots of great photos and a fun melted crayon project.
While her first book rocks, this book is sheer brilliance. Why is that? It delivers projects and recipes that are organized by SEASONS, to help us busy parents and caregivers come up with ideas that connect directly to what's happening right now, be it spring, summer, autumn, or winter.
Hands Free Mama recommends The Artful Year book to her readers at the end of her amazing post (and challenge) on choosing love.
Jean Van't Hul has written a beautiful book filled with concrete activities that promote the critical skills of noticing, sharing, creating, and capturing meaningful life moments and experiences. If you are looking for ways to celebrate the cycle of life through hands-on activities, look no further.
And that's only part of the blog tour!! Make sure to follow along for the rest of the blog tour for The Artful Year book for more activities, giveaways, and interviews!
Pin It for Later ::