Have you tried fabric art with your children yet?
We've tried quite a few kid-friendly fabric arts and crafts ideas including using fabric in art projects, printing on fabric, drawing on fabric, decorating our own T-shirts (and other fabric items), painting fabric, glue batik, Sharpie tie-dye, and, of course, sewing with fabric.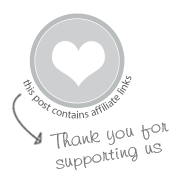 First, though, a few notes on MATERIALS for fabric arts and crafts:
Fabric Paint :: We like Jacquard Textile Paint
You can also use BioColor paint for fabric painting if you mix it with the special BioColor Fabric Medium first. It works surprisingly well, so keep it in mind if you already have BioColors. Or if you have been wanting to get BioColors for kids' art anyway… (I wouldn't buy them just for fabric art.)
Fabric Crayons :: We use and love Pentel Fabric Pastel Dye Sticks
Fabric Markers :: We've used both Crayola Fabric Markers and Colorations Fabric Markers. Both work just fine. We also use regular Sharpie permanent markers on fabric but I've heard great things about the Sharpie Brush Tip Fabric Markers and want to try them next…
Fabric :: For fabric to print, paint, or draw on, we generally use a plain white or natural cotton.
Fabric Arts and Crafts Ideas for Kids

Fabric Printing Ideas
Drawing on Fabric
More Drawing on Fabric
Fabric Painting
Using Fabric in Kids Art

Fabric Transfer Art
(Want more T-shirt ideas? Here's my post on 21 DIY Ways to Alter a Shirt.)
Sewing with Kids
What are your children's favorite fabric arts and crafts ideas and activities?
Pin It for Later ::