Happy first day of spring!!
Daphne and I made a spring stained glass window to welcome spring in style (and to offer all kinds of good, warm spring ju-ju so that it starts to feel a bit more like spring!). It's light green, pink, and yellow and especially gorgeous with the morning light streaming through the front of the house!
A Stained Glass Spring Art Project for Kids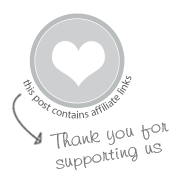 MATERIALS
Easel paper (or individual pieces of relatively thin paper)
Oil pastels, light colors if possible (crayons would work okay as well)
Liquid watercolor paint in spring colors
A multi-paned window to put the stained glass on (or any window)
A piece of scrap paper
Pencil

Vegetable oil
INSTRUCTIONS

1. Tape a piece of easel paper across the table. Draw on the paper with oil pastels. You could draw spring images or abstract designs. We've done this with scribbles in the past as well and it looked great!
2. Paint over the entire paper with liquid watercolor paint. (We slipped some art mats under the paper first, to protect the table. You could also use a waterproof tablecloth or some newspaper.) Let dry.
3. Cut the scrap paper to fit one of your window panes—this will be your template. Trace your template onto the spring painting as many times as you have panes in your window. Cut out along the lines.
4. Paint a thin layer of vegetable oil over the backs of the spring art pieces. Press to the window panes.
The oil should make them stick. (Occasionally one of them won't stick for me and I'll dab glue from a glue stick in the four corners)
5. Enjoy your lovely new spring stained glass!
When you're ready for a different look, simply pull the stained glass pieces off the window and wash with window cleaner or soap and water!
More Stained Glass Spring Art Projects for Kids
Pin It for Later