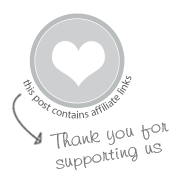 Are you familiar with the company I See Me! Personalized Children's Books? They put your child squarely in the middle of the action by adding them to interesting picture books. Instead of being a passive observer, the children become active participants in the story.
They have a number of fun personalized books and other products, including:
I See Me! is one of Artful Parent's sponsors and recently sent me copies of their book, My Very Own World Adventure, for both Maia and Daphne.
My kids loved seeing their name in the book and going on an adventure (a magic carpet ride!) meeting other children around the world and receiving "gifts" special to their cultures. Daphne received coral beads from a girl named Nosa in Nigeria and a woven blanket from a boy named Juan in Ecuador.
Their names appeared several times in the books and the countries they visited were based on the letters of their names, so each child's book was different (which thrilled them, of course).
Maia Evelyn went to: Mexico, Australia, Israel, Afghanistan, Ethiopia, Venezuala, Egypt, Latvia, Yunnan (China), and Nigeria.
Daphne Jean went to: Denmark, Afghanistan, Pakistan, Hungary, Nigeria, Ethiopia, Jordan, Ecuador, Albania, and New Zealand.
One of the book's pages features a passport stamped with the countries they visited and there is a world map at the end highlighting the countries visited. Very neat!
When you order a book from I See Me! Personalized Children's Books, you tell them the child's name and birthdate and specify an inscription so that they can create a personalized book just for him or her. Definitely a unique gift!
Personalized Book Giveaway!
I See Me! Personalized Children's Books is giving away a personalized copy of My Very Own World Adventure to one lucky reader. To enter the giveaway, leave a comment to this post by Thursday, August 1st at 11:59pm EST. Winner will be chosen by random number generator and announced here on Friday (I will also e-mail the winner). This giveaway is open to readers in the United States. 
Good luck!
Giveaway now closed.
The random number generator gave me #11, so Claire wins the book. Congrats, Claire! I will e-mail you…
My son would be over the moon with a book featuring his name! Thanks for the offer!!
Oops! Claire lives in a different country, so choosing again… The random number generator gave me # 41 this time so Margaret wins the book. Congrats, Margaret! I'll e-mail you…
Thanks for this opportunity :) We would love to win!