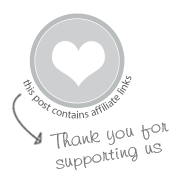 I came home with a bubble machine over the weekend. This is something I've thought about buying off and on for over two years now.
I'd tell myself, "How totally awesome and magical it would be to have bubbles wafting around us while we're hanging out outside. The kids would love it. Heck, I would love it."
And then I'd second guess myself by saying, "What?! The kids can't make their own bubbles? Why would I buy something to take away the pleasure of making their own bubbles?"
MY LATEST VIDEOS
Basically I went back and forth along these lines for the last two years. And finally told myself, enough already, and just bought the darn bubble machine.
I'm glad I did. We need a little magic in our lives. And really, I'm sure we'll still be making our own bubbles, big and small.
We've mostly been enjoying the machine on the porch.
But also carry it with us to the backyard when we're hanging out there.
Bubble Machine Update: We ended up returning the bubble machine pictured because it got clogged up. However, we purchased this Gazillion Bubble Machine and it's been working well for us.
And while we're out here, let me show you around.
The canvas patio walls (which sadly grew moldy over time; maybe it was all the art materials we slung at it or maybe it was our humid climate…) have been replaced with a wooden trellis complete with a baby climbing rose and a baby climbing jasmine. The old studio table finally collapsed and was replaced by a proper outdoor dining set.
I've been crazy mulch-spreading lady the last few weeks, so the garden is nice and tidy. But it's lacking magic. Some of the magic will come, I'm sure, as we spend more time out here and the plants continue to grow and show off their summer blooms.
The veggie garden is sad, but feeling a tad less neglected after getting some freshly mulched paths and a new layer of compost. I have lettuce, spinach, and parsley planted and that's about it. Time to give some attention to it. Although with my recent luck (and mid-summer apathy), I'm half thinking of just turning it over to flowers this year.
Children bring their own magic to a space and I'm trying to make our backyard as kid-friendly as possible (while still telling Daphne to please not walk on the baby plants; she's also already plucked off a couple dozen low-hanging green plums from the plum tree).
Our sandbox gets lots of use as do the swings, the kiddie pool, and the slide (often in combination with the pool). And the rain barrels are about as popular as any of the officially sanctioned kid stuff. Daphne loves to fill a bucket or watering can, over and over, just as Maia used to.
Maia and Daphne have also been collecting caterpillars and watching them spin their cocoons (or at least marveling over each new cocoon they spot in the butterfly house).
But still… I think we need a little more magic in our garden.
I have a few ideas. The bubbles were one. A new batch of garden wish flags are another. As well as decorating some more concrete stepping stones. You can see some of the ones we made two years ago in the path above. They are more practical than magical, but fun to make nonetheless.
I'd also like to make our garden more bird and butterfly friendly. We get so much joy out of watching both. We've added an extra birdfeeder right outside our dining room window and may make one of these simple hanging birdbaths. We have a pair of house wrens nesting in our porch fern, but I keep thinking of adding more birdhouses, too.
I spent time this weekend sketching out and brainstorming a few other ideas. If any of them come to fruition, I promise to share.
More Fun Bubble Ideas for Kids