These Mother's Day projects for kids include handmade gifts, art projects, and crafts. Everything you need to celebrate Mom on Mother's Day, including activity ideas for the day itself! (Plus this list is adaptable for grandparents, teachers, dads…)
Updated April 2021
Mother's Day is around the corner and it's time to make gifts, crafts, and cards to celebrate the moms in our families.
Handmade tokens of love, in other words.
Frankly, many of the gifts in this post (and they are mostly gift ideas) can be easily adapted to Father's Day gifts, gifts for beloved aunts, uncles, and grandparents, and even teacher gifts. But it's Mother's Day at the moment (almost) and so we'll just call them Mother's Day gifts for now.
31 Mother's Day Projects for Kids
The funny thing is that most of my readers are the moms in the family. And the moms are often the ones searching for arts and crafts ideas and fun activities for the kids.
But as I'm writing this post I'm hoping that those same moms are being taken care of by others in their lives – dads, friends, teachers, aunts, grandparents, etc – and that someone is searching for Mother's Day gift ideas and helping the kids create thoughtful cards and gifts if help is needed.
Right?!
4 Mother's Day Art Projects for Kids
These art projects make beautiful gifts for Mom!
12 Handmade Gifts for Mother's Day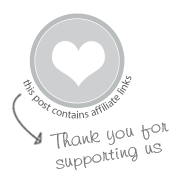 These are gifts that kids can make or help make.
Make a lace heart ornament (or set of magnets) with air dry clay
Make glue batik eye pillows or napkins
Create a beautiful suncatcher from plastic pony beads (or one like this dreamy mobile on Babble Dabble Do)
Make beautiful, decorative paper plate bowls
Make a hand-painted bead key chain (on Meri Cherry)
Or a handprint keychain with shrinky dinks plastic (on Grey House Harbor)
Create an air dry clay hand dish (on My Poppet Makes)
Use this free printable to fill out and make a book for Mom (on hello, Wonderful)
Gift a T-shirt with child's artwork (on No Time for Flash Cards)
6 Flower Crafts for Mom
Four of these are gifts and two of them are Mother's Day cards.
Pick and arrange a special bouquet of flowers (perhaps begin with an invitation to create with flowers)
Make an egg carton flower pin (on Pink Stripey Socks)
Create a bouquet of vibrantly colored coffee filter flowers (on Fun at Home with Kids)
Make a tissue paper flower card (on hello, Wonderful)
Try a pop-up flower card (on Red Ted Art)
4 Photo Gifts for Mom
Photos are always good gifts for mothers!
Even the littlest kids can make self portrait art when they start with a photo
Make a painted rock photo holder (on Buggy and Buddy) and gift with a photo
Decorate a frame and use it to frame a child's photo or a photo of Mother and child together
Assemble a photo cube for Mom, perhaps with some photos and some of the child's artworks
5 Mother's Day Activities for Families
These are fun activities to do with Mom on Mother's Day!
Draw or paint "maps of your hearts" together
Bring Mom breakfast in bed with a bouquet of flowers, a nice napkin, and a Mother's Day card. How about blueberry muffins, homemade doughnuts, or raspberry scones?
Cook a favorite family recipe together (Or try something new! May I suggest the best cherry pie recipe ever?)
Garden together. Perhaps today is a good day to begin a bean pole teepee! Or work on a smaller project, such as a windowsill flower pot or a bowl of interesting succulents.
How about you? What are your favorite Mother's Day projects for kids? Or Activities to do together on Mother's Day?
Pin It for later