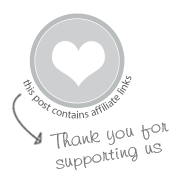 These are the Mothers Day presents I want for myself and for you. Yes, I love the kid-made art from my daughters and the flowers from my husband. I love spending time together with my family and all the extra hugs and kisses and appreciation on Mother's Day. But when I sat down and thought about it, I wanted to gift myself (and by extension, my family) with a few things as well this Mother's Day.
Some of these cost money, many are free or can be free.
Oh, and in case you need a reminder, if you're a mother, every day is Mother's Day.
7 Good Mothers Day Presents to Give Yourself
1. The gift of time and attention
Buy, beg, or borrow a copy of Hands Free Mama by Rachel Macy Stafford. It's that good. I promise. The subtitle is :: A Guide to Putting Down the Phone, Burning the To-Do List, and Letting Go of Perfection to Grasp What Really Matters. We all need this, right? Right?! I'm still working my way through it, slowly, deliberately…
2. The gift of kindness
Check out 100 Ways to Be Kind to Your Child  from Alissa at Creative with Kids. 
You can read these gentle and simple reminders of how to better be the parent you want to be for FREE on her blog. If you fall in love, as I did, and feel the need for a more regular reminder, you can order a high quality poster of the 100 Ways from her at the end of her post. Mine is framed and hanging in my kitchen.
3. The gift of chocolate
Buy your favorite splurge bar of chocolate, bake a batch of brownies with your kids, or head to your local version of The French Broad Chocolate Lounge with a journal or a book.
4. The gift of inspiration
Head to your local bookstore and browse your favorite sections for inspiration and perhaps a new book or two. Whether you're looking for parenting tips, geek out over gardening techniques, need a creativity booster, want to learn how to sew, or are in need of a good fiction read, there's something for everyone at the bookstore. And (shameless plug alert), if you don't have The Artful Parent book yet, Mother's Day might be a good time to seek it out.
5. The gift of calm
Sign up for a one-time or ongoing yoga class, borrow a yoga DVD from the library, or do yoga with the help of a youtube video. If yoga's not your thing, de-stress with a walk, run, or swim… We all know the physical benefits of exercise; the mental benefits are just as important. A calm mama is a good thing for the whole family (remind your spouse when you're negotiating about exercise time).
6. The gift of creativity
Give yourself permission to sit down and doodle. Side by side with your child or all alone with just a cup of coffee and your favorite pen when he's napping/at school/whatever. Or head to the craft store and pick out some new Sharpies, some beads, or paints—any arts or crafts material that strikes your fancy—and make sure to create something with it when you get home.
7. The gift of a clean house
You think I'm joking? I haven't trained my kids to clean the house yet (there's another book for that), and the house-cleaning elves seem to have skipped my street, so I have my eye on those little robots that vacuum and mop. I might have to save up for it, though… In the meantime, I've gotten addicted to listening to audiobooks while I do the dishes and fold laundry.
What are some other good Mothers Day presents you can give yourself? 
Pin It for Later ::